Our
company logo

reflects our concept.
Just take a closer look: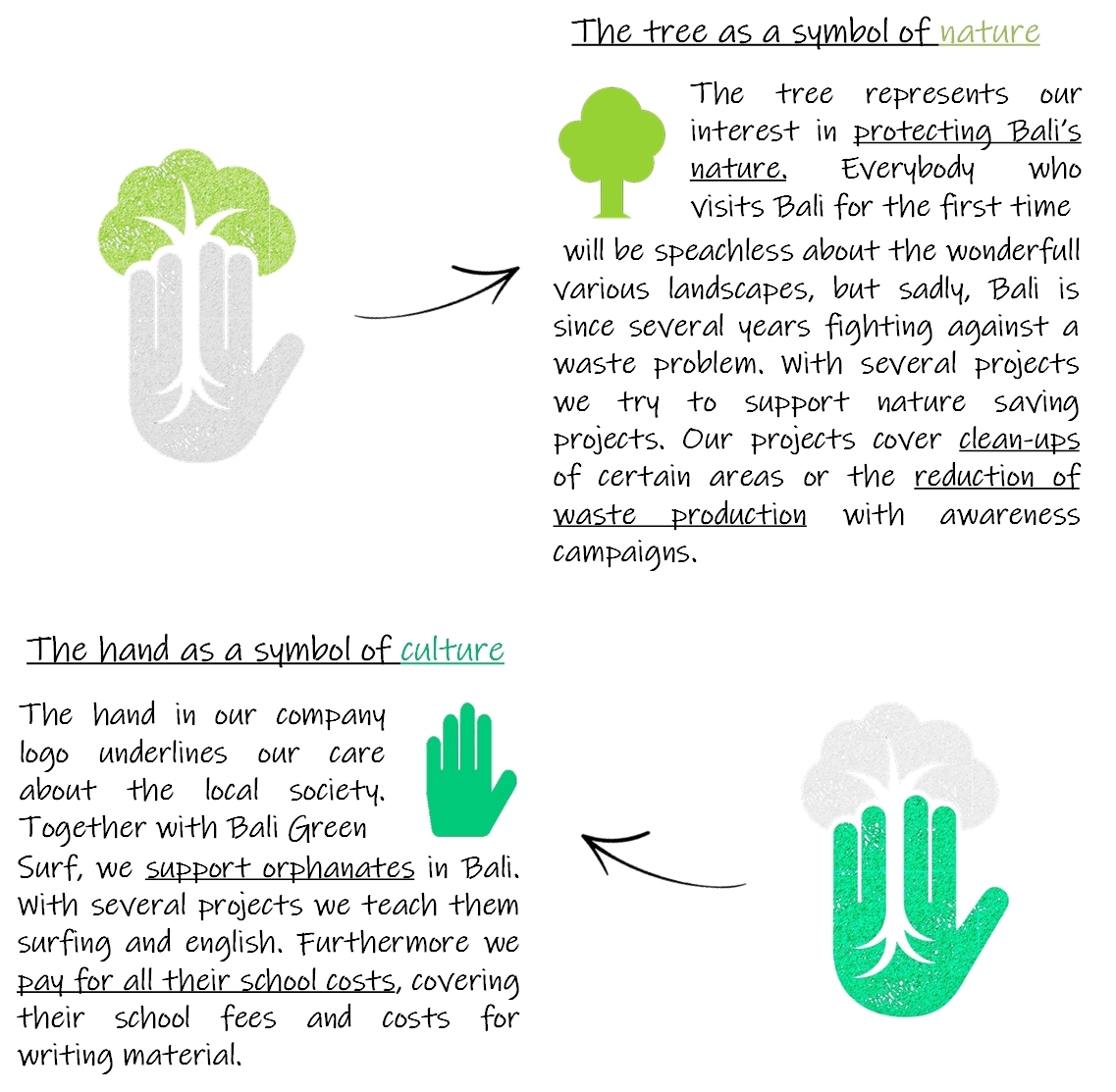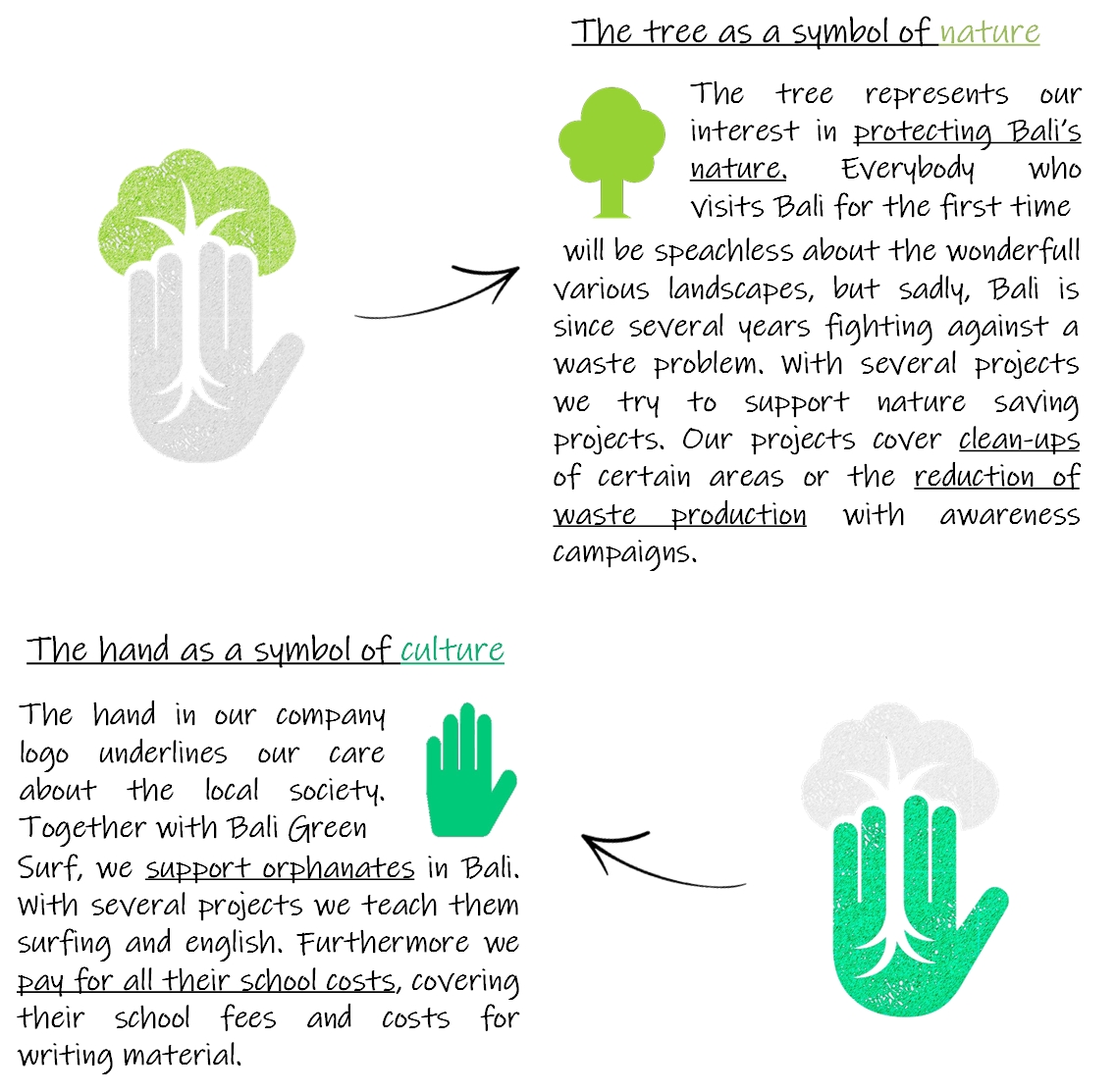 Our Projects
See all our nature and social projects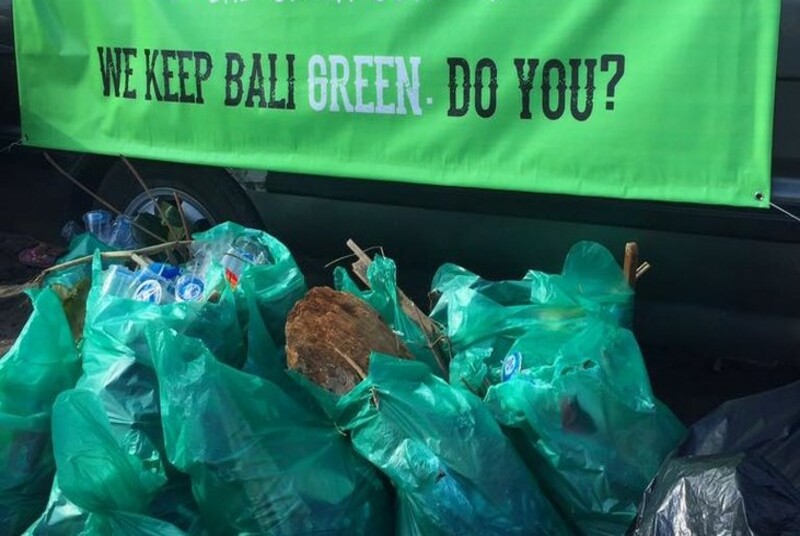 We frequently organize clean ups on beaches or forests to reduce the current waste pollution of the island. Especially in the rain season it's especially neccessary to clean the nature, because of the changing wind direction, all the waste from the ocean is washed up on the beaches.
Check our Facebook events for the next upcoming clean up and become a natur conscious traveller!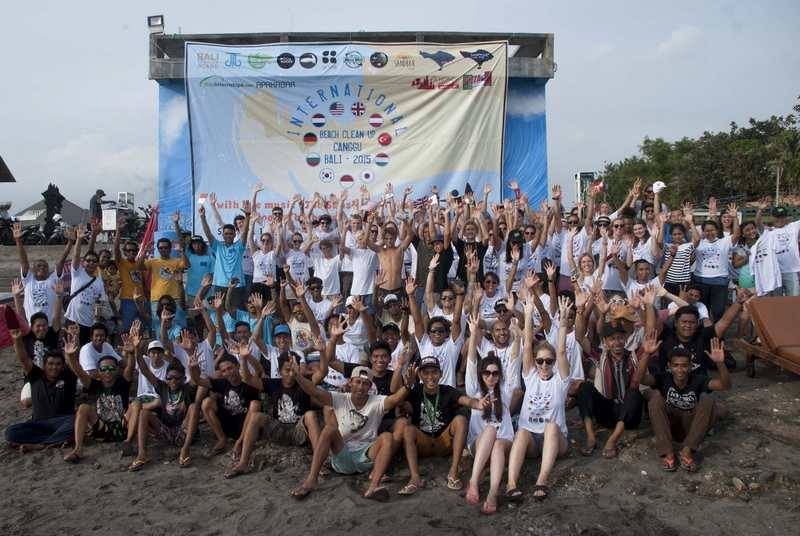 Together with Bali Green Surf School we try to improve the living conditions of orphanates in Bali. Therefore, we support them with food, clothes, toys and pay their school fees.
Check out the Website of Bali Green Surf School for more information!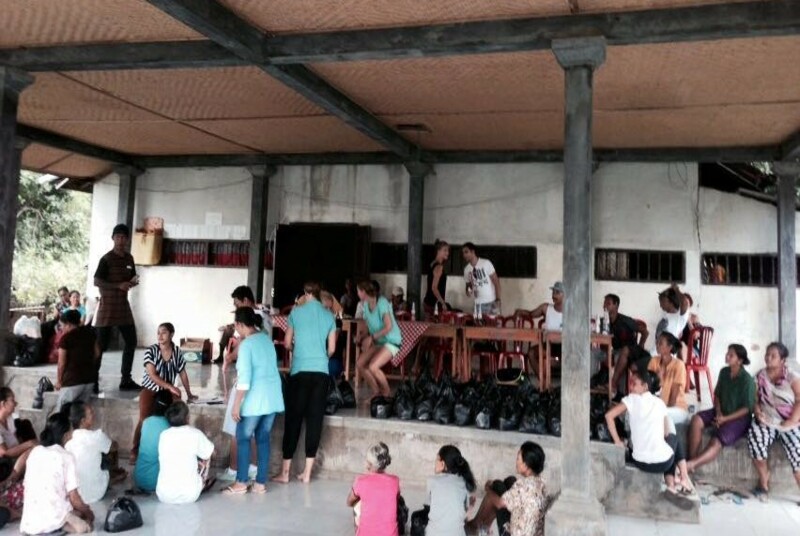 With awareness campaigns we try to reduce the waste production by teaching locals how to manage their waste in am responsible way. We show the benefits of waste sorting and explain why it's not okay to get rid of your trash in the environment.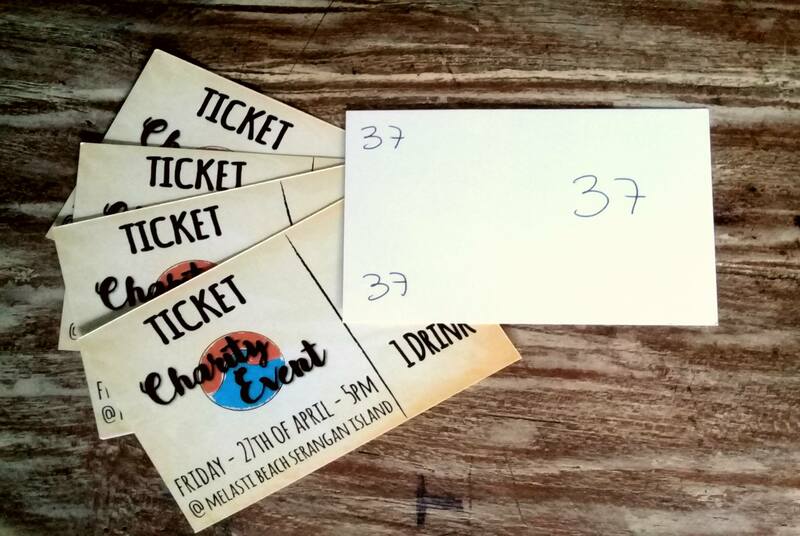 Again in cooperation with Bali Green Surf School we organize a big charity party every half a year. The complete profit of the sale of entrance tickets is directly going to the orphanates. You can find out about our next Charity Party on our Facebook events.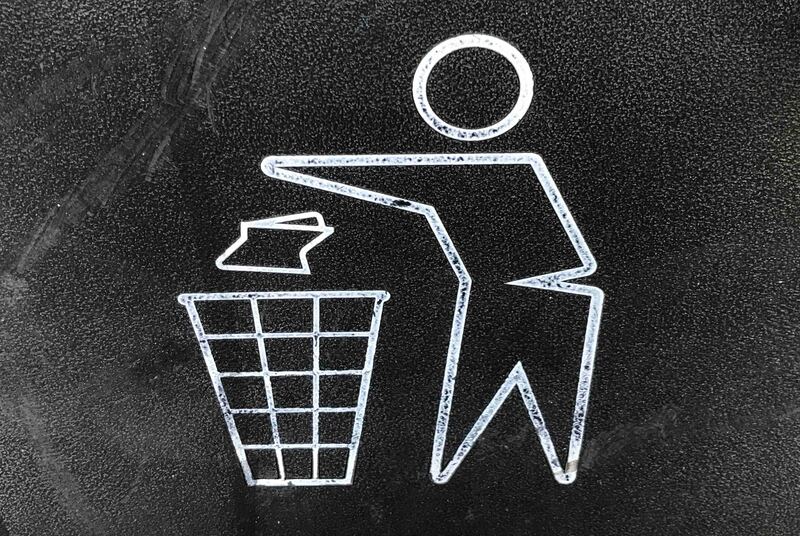 PLANNED: Garbage Can System
This is our biggest project so far. We are planning to set up garbage cans all over the island especially at tourist hotspots in order to avoid garbage pollution. We are also planning a garbage collection system that will take special care of these garbage cans. Therefore we are trying to cooperate with the balinese government to find a good solution.